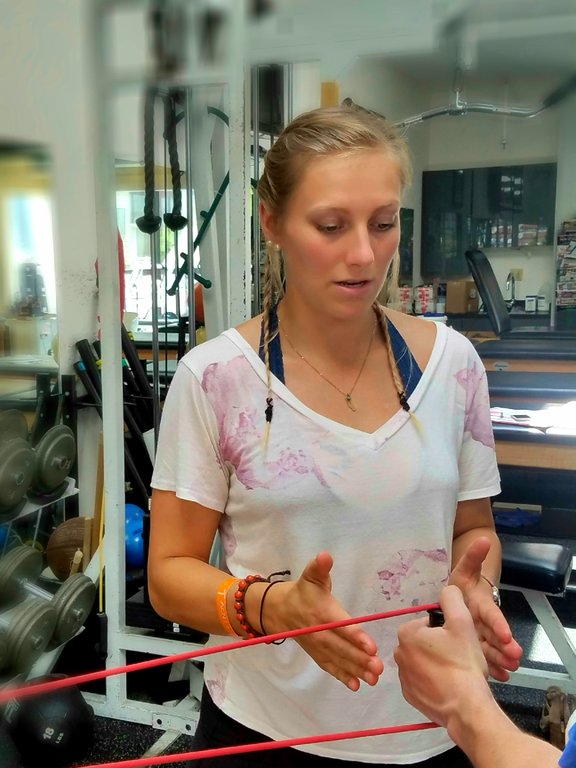 Education
Bachelor of Science, Kinesiology with Sports Medicine Concentration, California Baptist University
Activities
In her free time, she plays water polo on a Masters team in Oakland. She also loves to be outside doing anything active, including Spikeball, ultimate frisbee, vollyball, hiking, and snowboarding.
Favorite Quote
"Watch your thoughts as they become words, Watch your words as they become actions, Watch your actions as they become who you are."
More about Caroline Howard
Caroline worked at the National Strength and Conditioning Association in Colorado Spring for 4 months as an intern. She also worked at USF in their Sports Performance department as an assistant Strength Coach. Through connections at USF, she found herself working at Active Care.